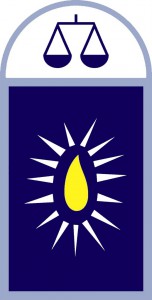 Centre for Social Justice is a socio-legal, Non-Governmental Organization (NGO) initiated by Institute for Development Education and Learning (IDEAL). CSJ is one of the first organisations of its kind in India that uses the judicial system to fight for the rights of maginalised people.
CSJ first began operating through a network of law centres across Gujarat in 1993. Today, CSJ has expanded to several states, including Madhya Pradesh, Rajasthan, Chhattisgarh, Bihar, Jharkhand, Assam, Odisha, Andhra Pradesh and Karnataka and responds to nearly 3,000 cases a year.
Our centres consists of lawyers, paralegals and researchers who are passionate about making a difference. They affect change everyday ensuring minorities like women, Dalits, tribals and other socially vulnerable groups get access to the rights guaranteed to them.
We intervene at various points: from providing legal aid, helping document complaints and leading fact findings, filing cases, contacting relevant authorities, pushing entitlement claims, spreading legal awareness, public advocacy campaigns, to training young lawyers and paralegals, identifying violations of civil liberties and serving as a watchdog for human rights abuses.
We are registered under the Societies Registration Act (1860) and Bombay Public Trust Act (1950).
Vision
To strengthen human rights culture & an all inclusive pluralist society, free of violence, injustice, discrimination, prejudices and stereotyping.
Mission
To use law for social change to ensure access to justice to vulnerable communities and to secure social justice, equity and equality, and fraternity.
To promote an enabling policy and legislative environment that respects, promotes and protects human rights of vulnerable communities.